The rapid shift to distributed and hybrid work environments has created unprecedented security challenges. Traditional perimeter-based defenses fall short when users and devices live outside the corporate firewall. Organizations require intelligent, adaptive security powered by artificial intelligence to protect data and users everywhere.
Google Workspace announced new AI capabilities, offering a comprehensive zero-trust architecture, robust digital sovereignty controls, and an arsenal to combat emerging threats within the complex hybrid work ecosystem.
In this article, we'll explore how Google Workspace powered by new AI features will preempt cyber threats and protect any organization's sensitive data.
Google Workspace: Driven by Zero Trust Security Model
The rise of distributed and hybrid workforces has made adopting a zero trust security model critical. Forrester ranked Google in the top 14 significant platform providers for manageability and integrations for Zero Trust and a strong choice for organizations considering or currently using GCP as well as those using Google Workspace. 
Fundamental Zero Trust Controls
At the heart of Google Workspace's security architecture are foundational zero-trust controls:
Context-Aware Access: This feature dynamically grants permissions based on user identity, device security, location, and other contextual factors. AI continuously refines access decisions, adapting to evolving risks.
Data Loss Prevention (DLP): Google Workspace excels at scanning and classifying data while simultaneously restricting sharing based on sensitivity labels.
Endpoint Verification: Workspace One, powered by AI-driven models, validates device health before granting access, ensuring only secure endpoints enter the system.
AI-Boosted Data Protection
Google Workspace takes data security to the next level with AI augmenting zero trust, data governance, and threat detection:
Adaptive Multi-Factor Authentication (MFA): AI-generated risk profiles drive adaptive MFA requirements, enhancing security across regions and user profiles.
Anomaly Detection Models: These identify and flag abnormal behavior patterns, safeguarding against compromised accounts.
Automation of Routine Tasks: AI automates tasks such as DLP policy configuration, alert triage, and report generation, freeing security teams to focus on critical issues.
Machine Learning for Early Threat Detection: Machine learning algorithms scan enterprise-wide device configurations, identifying compromises based on indicators of compromise. AI's parsing of administrative activity logs aids in uncovering insider risks by highlighting privilege escalation incidents.
Natural Language Processing (NLP): NLP analyzes administrative actions and alerts, surfacing potential insider threat risks with precision.
AI-Powered Log Translation: This feature enables the swift discovery of security incidents by translating logs and alerts, bridging language barriers and expediting incident response.

Empowering the Hybrid Workforce
Google Workspace's robust zero-trust tools, enhanced by Google AI, empower organizations to:
Secure Access Anywhere: Regardless of the device or location, Google Workspace ensures data remains protected.
Enhanced Visibility: Comprehensive insights into data access and sharing activities, even in remote work scenarios, empower organizations to stay one step ahead.
AI as a Force Multiplier: By automating routine security actions, AI liberates security teams to focus on addressing critical issues. Additionally, it allows organizations to adapt zero-trust policies in real-time to evolving global workforce risks.
As Google Workspace VP Sunil Potti notes, "Google's AI catches sophisticated social engineering and insider risks, implementing zero trust principles automatically."
Fine-Tuned Data Access Controls
Google Workspace provides granular data access controls to safeguard sensitive information, driven by AI and expanded data loss prevention (DLP) capabilities:
Automated Data Classification with AI
AI continuously classifies and labels data in Drive based on sensitivity, enabling precise access permissions and sharing rules tailored to data importance.
Machine learning models recognize sensitive categories like Personally Identifiable Information (PII), financial data, healthcare information, and intellectual property.
Automated recommendations for classification labels improve accuracy.
DLP policies automatically activate based on classified sensitivity labels.

Context-Aware DLP in Drive
Access to sensitive files is restricted based on contextual factors such as user identity, location, and device security.
DLP policies limit the sharing of classified content beyond the organization.
AI continually analyzes user behavior patterns, informing DLP policy decisions.
Context-Aware DLP in Drive
Access to sensitive files is restricted based on contextual factors such as user identity, location, and device security.
DLP policies limit the sharing of classified content beyond the organization.
AI continually analyzes user behavior patterns, informing DLP policy decisions.
Enhanced DLP for Gmail
Policies restrict the sending of classified content to external recipients or domains based on label sensitivity.
DLP detects and redacts sensitive data like PII in external emails.
AI-driven models elevate the accuracy of PII and sensitive content detection in Gmail.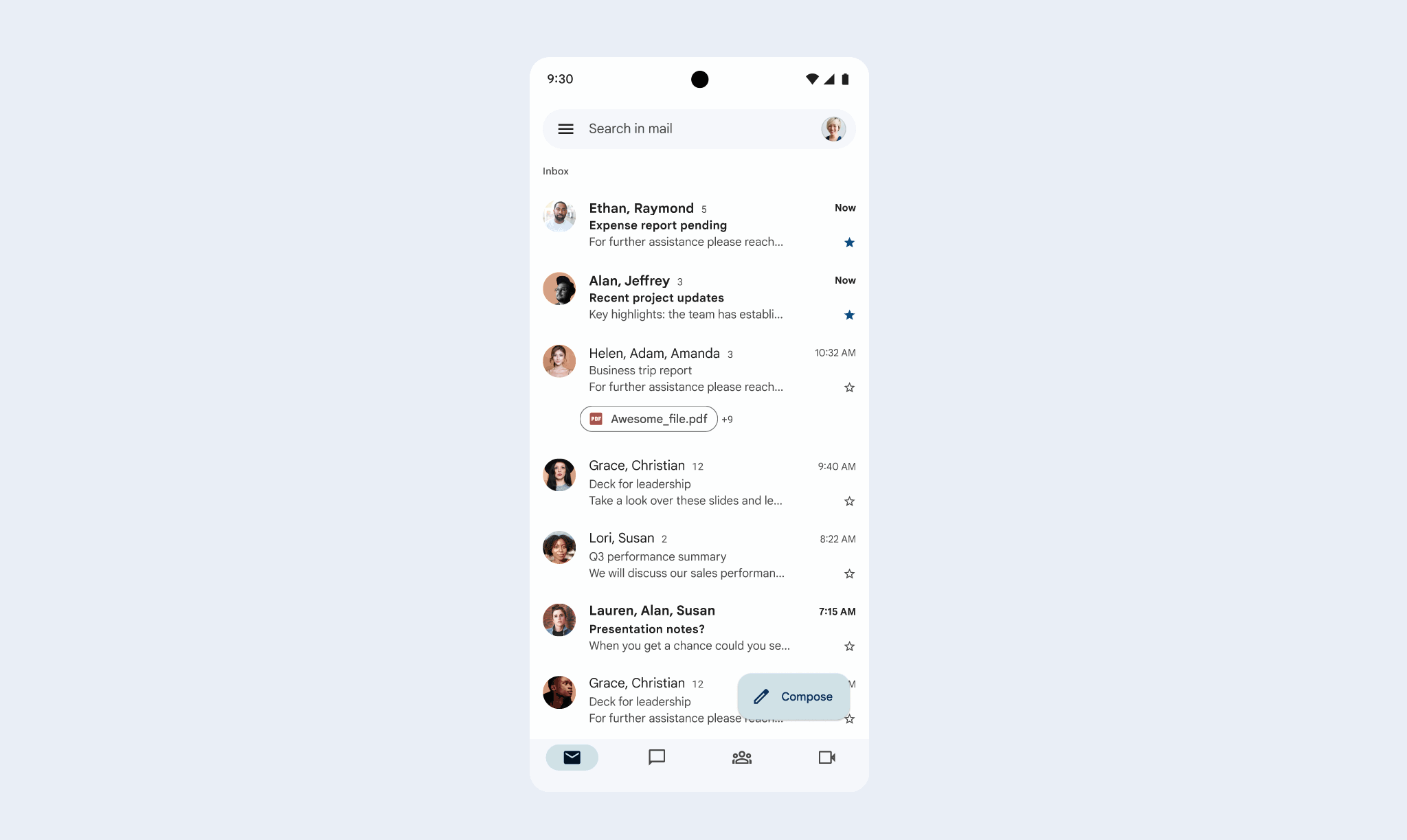 In essence, Google Workspace seamlessly combines built-in zero-trust controls with AI-driven intelligent threat prevention and data access protections, empowering organizations to secure remote and hybrid work scenarios while guarding against data exfiltration and help organizations meet zero trust frameworks.
Expanding Digital Sovereignty Controls in Google Workspace
Sensitive data requires persistent, intelligent protection and oversight, no matter where it travels. By combining automated data classification with real-time activity monitoring, Google Workspace AI provides unified visibility and control to uphold data sovereignty.
Google Workspace introduced the following new controls to strengthen digital sovereignty, including:
Client-side encryption (CSE) enables organizations to control encryption keys, adding a layer of data protection and preventing unauthorized third-party access.
Strategic partnerships allow storing CSE keys in a country of choice to simplify setup and comply with regional regulations.
Organizations can select where covered data is stored at rest and processed (EU or US) to meet data localization needs.
Access Approvals give control over Google support access for troubleshooting.
Access Transparency provides monitoring of Google actions on customer data.
Access Management allows limiting support access to EU or US personnel only.
With these enhanced controls, Google Workspace provides attestable digital sovereignty tailored to meet demanding regulatory requirements. Organizations gain more autonomy over where and how their data is processed, stored, and accessed.
Proactive Neutralization of Cyber Threats with AI
Google Workspace's AI capabilities proactively neutralize cyber threats:
BNP Paribas' AI Pilot: Identified 60% more business email compromise and fraud campaigns, preventing massive financial losses.
Results showed that AI identified 60% more BEC and fraud than previous filters, alerting BNP Paribas to modify configurations to detect these attacks as malicious messages were traversing the company's infrastructure.
Neural networks excel at detecting meticulously crafted phishing content.
Automated security analytics detect anomalies in communications and activity trails, enabling rapid responses.
Mandatory two-step verification for enterprise admins limits risk of compromised accounts spreading.
Multi-party approval for sensitive admin actions like 2SV changes institutes checks and balances.
AI protects against malicious actions in Gmail like unauthorized email forwarding.
Easy export of logs to Chronicle enables early threat detection through analytics.
Ongoing improvements to AI defenses provide automated protection against emerging social engineering techniques.
Here are some real-life benefits that attests to the power of AI driven Security in Google Workspace for its customers:
By combining risk-limiting safeguards with proactive threat analytics, Google Workspace security aims to stop attacks in their tracks before they result in data breaches.
The Future of Enterprise Security is AI-Driven
The latest Google Workspace security innovations demonstrate how AI strengthens zero trust, digital sovereignty, and threat defense. With robust intelligent protections, organizations can secure data and users everywhere while maintaining oversight. AI provides the adaptability needed to keep pace with today's rapidly evolving threats across distributed workforces.
With Google's new innovation, AI-driven defense powered by contextual artificial intelligence is the future of enterprise data protection.
Get started today – reach out to the Onix team to adopt a Zero Trust model to enable your workforce and reduce risk.
References: