Consulting & Product Licensing
Even before you purchase a search solution for your enterprise, Onix will consult with you to understand your goals and pain points. We can then determine the best technology for you and provide a roadmap to execute a knowledge discovery solution within your organization.
The Onix Consulting Methodology
As your search consultant, Onix will help plan your organization's deployment with these services:
Conducting a deployment planning workshop
Identifying deployment phases
Developing solution architecture and design
Building a deployment blueprint and plan
Creating training and a change management plan
Identifying project budget and resource requirements
Establishing timelines and agreement on milestones.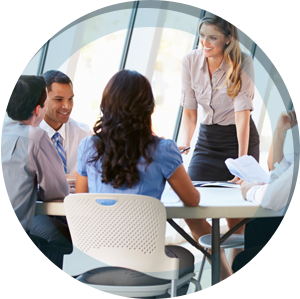 Our search services go well beyond consulting and planning. It's about rolling up our sleeves and helping you get the deployment work done.
UI design and development
Technical architecture design
System integration
Security integration
On-site training
Go-live launch assistance.
After launch your organization will access and disseminate organizational knowledge like never before.
Post Implementation Support and Evaluations
Technical Support and Optimization
To ensure that your search solution implementation is delivering maximum value, Onix offers standard and enhanced technical support packages as well as optimization services.

We have the expertise to develop add-on technologies to help you optimize your search solution and increase your return on investment.